Distribution of Stationary among students of 6 adopted schools
In collaboration with volunteers of Contour Software Karachi - Adopt A School Programme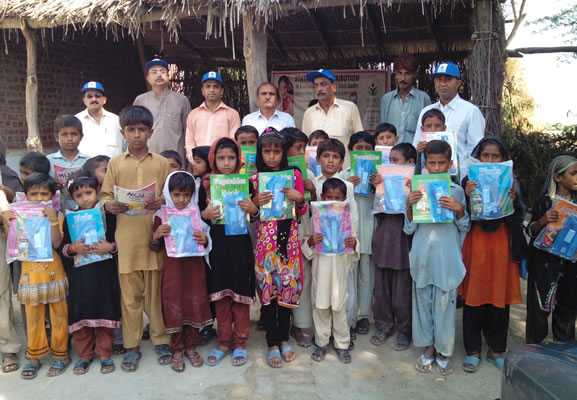 Nishat Welfare Organization (NWO) in collaboration with volunteers of Contour Software Karachi distributed stationery among students of all 6 adopted schools on Oct 5, 2013. The purpose was to help and encourage students to avail the best of their education.
NWO adopted these schools in the year 2010 and up to now, the organization has conducted teachers training workshops, parent meetings, introduced term-wise examination system, introduced uniform to bring discipline among students whereby provided free uniforms to poor students.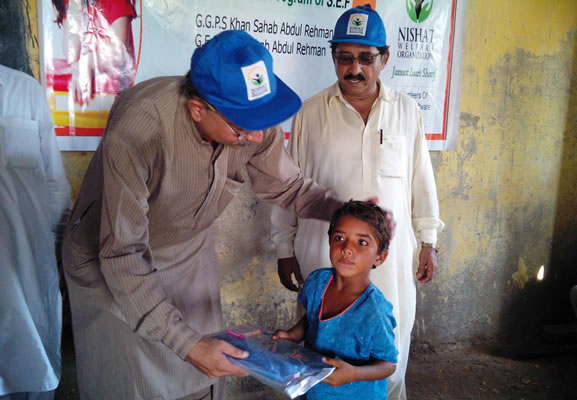 The Adopt A School Project of NWO is working on three pronged strategy:
Advocacy for education among community and strengthening SMC's,
Supporting students in the provision of educational amenities,
Improving school infrastructure suitable enough for best standards of education.
In support with its sister organizations, NGW (Nishat Girls Wing) and Najia Shagird Tanzeem (NST), NWO been working to promote education in the villages of adopted schools.