NWO Education Programme
Education is the foundation that builds the character of a person and ensures a bright future. In a working world those without education shall always remain confined to fringes and marginalized. In Pakistan, where millions of people live below the poverty line and lack adequate resources to improve their living standard, the importance of education cannot be stressed further.
Since its inception, the NWO is well aware of the challenges in the field of promoting quality education among the masses. Since every big journey starts with a small step, we take pride in our humble services towards this end.
Starting with arranging scholarships for a number of poor students, providing them with uniforms, books, underwritten tuitions, and other steps to encourage families to send their children to schools, NWO has adopted 6 schools in Badin Area unders its Adopt-A-School program.
NWO Education Strategy
The NWO pursues one goal—100 percent literacy rate. It wants to ensure not only a 100 per cent school enrollment but has also embarked on an ambitious adult education programme. It follows the motto of promoting education for skills development, enabling a person to become a useful member of the society and contributing towards bringing about a positive change in the quality of life.
Education for all:


Focusing Primary Education for attaining 100% enrollment of children up to the age of 10 years in the targeted areas.
Adult Literacy project.
Technical Education for capacity building.

Capacity Building of the Existing Institutions by:


Adoption
Strengthening of SMC's (School Management Committees)
Community Mobilization

Establishing New Institutions in areas:


Which lack schooling facilities
Which lack Quality Education
Where Quality Higher Education is needed
---
Latest Acheivements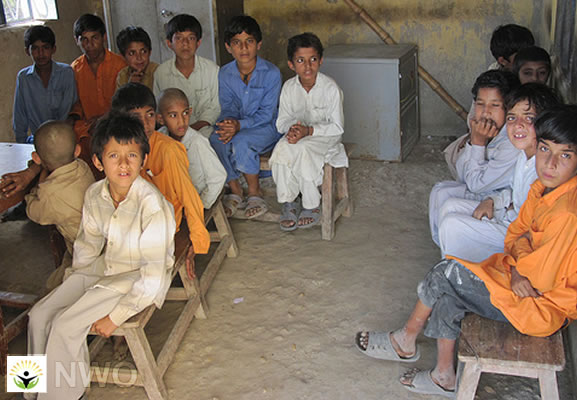 On 16th March, 2010, NWO has been given the 6 Schools of Badin area under Adopt-A-School Program. Madam Anita Ghulam Ali, Director, SEF, awarded the certificate to Mr. Nisar Ahmed Soomro, President, NWO.
Read more »
---
Future Plans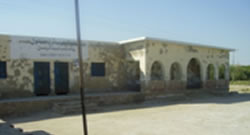 NWO aims at improving quality of education at primary level. Therefore, we wish to work for improving and maintaining the quality of education in collaboration with Sindh Education Foundation (SEF). With the coordination and collaboration of SEF different parameters for the adoption of school will be finalized to serve unprivileged part of society for enhancing... Read more »