NWO participated in Fire and Safety Day - 4th May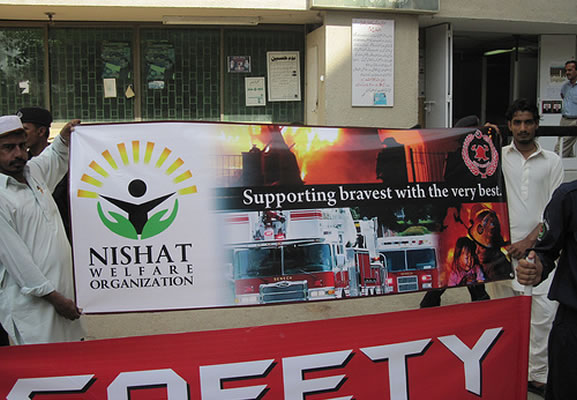 Fires can cause major disaster and loss of lives in buildings such as Offices, Hotels, Shopping Centres, Hospitals, Schools and Homes. Such disaster can be avoided if proper fire safety practice are observed.
The best prevention is to eliminate fire hazards. The advocacy of of fire hazards is essential for the safety of lives.
Fire and Safety day celebration is one of the organ to educate the community. It is celebrated worldwide on 4th of May.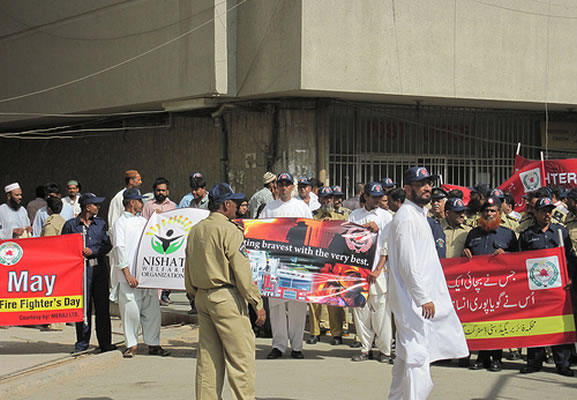 Nishat Welfare Organization participated in it with full zest and zeal. It was organized by the Fire Department of City District Government of Karachi (CDGK).
NWO volunteers are fully trained and capable to handle the fire hazards. The safety tips and precautionary knowledge were demonstrated by the NWO team during the event.