NWO collabration with AsiaCare to provide health insurance at grassroots level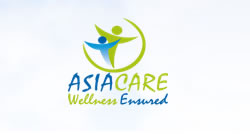 With the declining standards of state-owned healthcare institutions, the general populace is increasingly turning towards private establishments for treatment. Unfortunately, treatment at private hospitals can be very costly and are mostly avoided by patients who are in the lower income bracket. As a result, patients below the poverty line settle for subpar standards of care at government-run hospitals.
Thus, health insurance is there to fill the void. It has proved to be extremely important to protect against tremendous medical expenditure, and can be of great utility to the poor and needy. Health insurance works by covering medical bills of patients, while accepting premiums in the form of smaller payments over the course of a pre-contracted duration.
The insured enjoy the privilege of not having to worry for the financial hardships caused by emergency medical expenditure, and at the same time can avail the highest standards of healthcare from the network of hospitals included on the insurance provider's list.
With that in mind, NWO has entered into a partnership with AsiaCare to provide health insurance at the grassroots level, starting in the needy areas of Sindh. The tentative period for this is the end of February.
AsiaCare Health & Life Insurance Company Limited is Pakistan's first managed care organization. Its products encompass affordability, greater health care services, efficient delivery and quality. "Healthcare security & wellness" is the core concept incorporated in its products. As an exclusive health insurance company and the first of its kind in Pakistan, AsiaCare is committed to providing customers with international standards of service and personal care.
With the monthly income in rural areas of Sindh being a measly Rs. 1,036 it is of paramount importance to NWO to address the basic need of health insurance for the same reasons it exists: to make a difference.