Successful completion of repairing project of existing Drainage System at Village Luari Sharif, District Badin (Donor JWF)
Activities Completed
Our activities were started late due to floods in Pakistan which effected millions of people. Following are details of our activities.
Cleaning
In our first phase we cleaned the drainage line from inside and outside which was the most important part. The community showed keen interest in the development and remained involved throughout the project.
Repairing of the System
In our second phase we repaired the existing system wherever it was necessary. At some parts we also established a new line for drainage to maintain the proper flow of the system.
According to our earlier mentioned calculation the total length of drainage system was 620ft but during the repair we also covered the extra 150ft.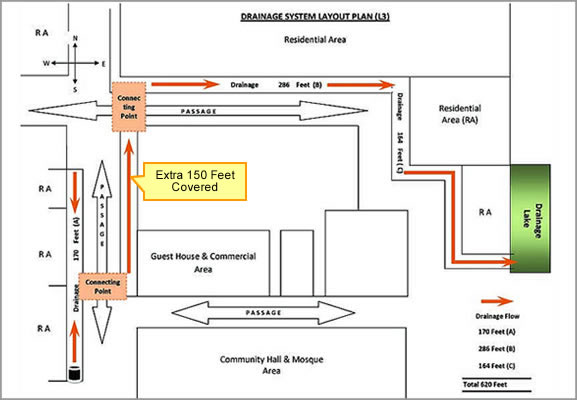 Awareness Campaign
The campaign to aware the local masses was launched and covered the important aspect of drainage system utilization and the benefits. It was quiet successful the whole community participated in it.
Beneficiaries
More than 2500 persons were benefitted from this operational drainage system.
Future Requirements
This is an open drainage system and it should be covered properly from the top otherwise the life of the system will reduce rapidly.
Expenses Occurred
Expenses were remained according to the given budget even we have covered the extra 150ft drainage line repairing. It is one of our best financial and working management techniques we are following in our organization.