Development Work at Village Pir Muhammad Sadiq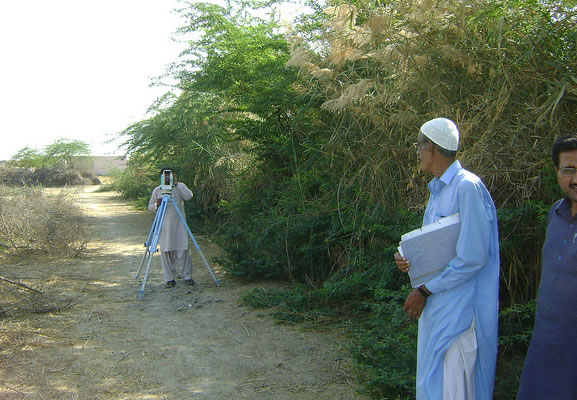 It is not merely proverbial to say seeing is believing. Nishat Welfare Organization believes that delivering services as promised is the best motivation for the targeted area people, if they are to be encouraged to devote themselves and endeavour to help bring about a positive change in their lives on a sustainable basis.
Take the example of Pir Muhammad Sadiq Village in district Badin. Previously it would appear to have a look of a neglected human settlement, lacking all the basic facilities. Now, it is improving rapidly with the involvement of the local population in making it a model village. The NWO admits it has no magic wand, but its involvement was in delivering on its promise for the infrastructural development in the village.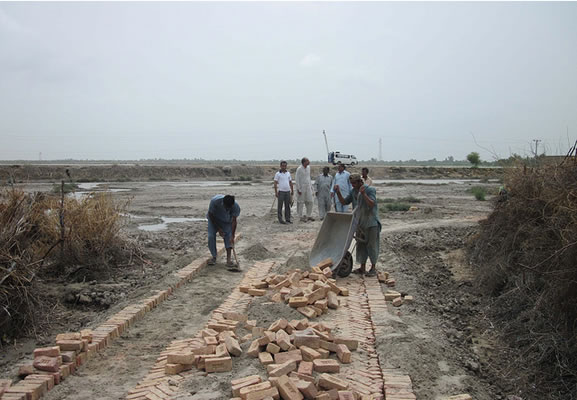 The first phase of town planning was taken in hand and completed well within time. Experts opinions were solicited for a decent, model village to facilitate its inhabitants. In the second phase, which is already in the execution since June, work has begun for the pavement of streets and building or renovating other necessary structures such as schools and a hospital.
The village sprawls over 10 acres, having a population of some 2,000 people. The existing facilities in the village include a two-bed health centre, a primary school with a capacity of 300 students and utilities of electricity and gas are available. Under the town planning phase, 100 residential plots were demarcated with a view to avoid unplanned construction.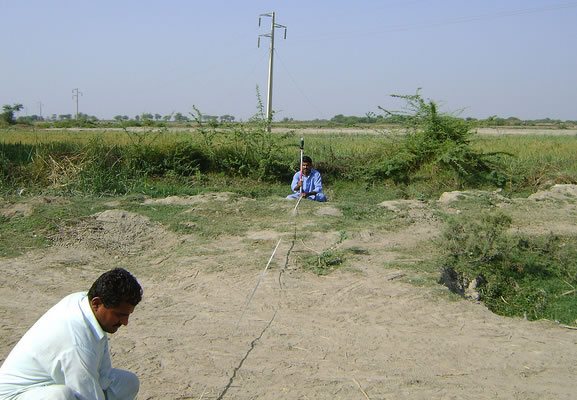 In the second phase, the work includes earth filling of up to 14 feet and the pavement and widening of the streets. The earth filling projects also involves laying out of a 64 feet long and 18-inch diameter RCC pipe converts for disposal of rainwater, while 18 inches of filling and brick lining of six streets, covering a distance of 1,635 feet, is under way. The streets will be widened to 10 feet.
The total cost of this project is estimated at Rs. 548,000. The project was started in the last week of June and is scheduled to complete in September of 2010. Currently, there is no drainage and water supply system available in the village. After completion of the phase II, NWO plans to take these schemes in hand, for which paper work has already been initiated.