NWO Demography Survey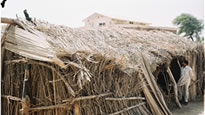 The science of demography enables us to conduct the investigations with respect to the demographic processes of births, deaths and migrations and their interactions with social economic, political and cultural processes.
A study of demography provides the necessary tools for planning social, economic, community services at the national and sub-national levels. Population data on the size, structure, composition and growth rate of population are therefore indispensable inputs in planning for the social, economic and political well-being of people in a community or country.
The planning exercise includes activities such as drawing up voters list for political elections, collection of taxes, planning for commerce and industry, provision and maintenance of social services such as education and health, planning for housing etc.
The understanding of the demographic changes has great importance in development because it provides a powerful predictive tool through which the trends of future can be viewed easily.
The first community demography survey was carried out in 1995, which was not properly analyzed due to lacking of facilities. Then 2nd was done in 2005 which is the basis of future planning. Modern days methodology and techniques have been changed in last few years for the development on Social as well as economic side which requires up to date and precise data.
To meet-up the challenges of present world we have planned 3rd Demography Survey in March, 2010.
The main objective of the survey is to record specific changes over the years inside the community in education & health sector on the basis of 2005 data. It will also be used for the computerization and economically strengthen the community.
Initially a questionnaire is in the phase of development. Afterwards training will be provided to the demography survey team including males & females. Our target time for the survey completion is End of June, 2010.